In My Area
Planned improvements
Rumbush Lane, Solihull - Rumbush Lane
24 Aug 2019
Estimated completion date
Rumbush Lane
Works is on schedule, the two way traffic lights are on Rumbush Lane, work is progressing towards Cleobury Lane, we are to install a further 200 metres, we would like to thank the residents and local businesses for their patience whilst these essential works take place.
06 May 2019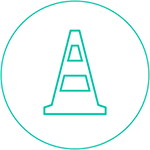 Temporary traffic lights
To allow us to complete this work quickly and safely we will have four-ways traffic lights on the junction with Norton Lane and two-way traffic lights on Rumbush Lane. This is to ensure your safety and the safety of our workforce. Four-way traffic lights at junction with Norton Lane Two-way traffic lights Rumbush Lane.
Roads effected:
Rumbush Lane
There are currently no disruptions
There are currently no disruptions
New pipes for old
The water pipes in your area have served your community well for many years, but have recently been showing their age, resulting in a number of bursts.
15 weeks in the works
We'll be working for around four weeks to replace the water pipes in your area. We plan to start work on a small section of the water pipe from 6 May 2019 on Rumbush Lane.
We keep it running
We're committed to ensuring your water supply is always there when you need it.
Meet the team
Sarah Miles
Amey Customer Liaison Officer
How do I like my coffee?
How are we doing?
If you have any feedback about our works, please click the button below.