In My Area
Planned improvements
Oakham - Wing to North Luffenham
07 Dec 2018
Estimated completion date
03 Sep 2018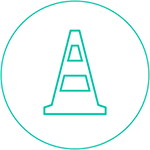 Road Closure
Unfortunately we'll need to close the road from the 19 September in 3 phases, First phase from the Junction of Morcott Road/Wing Lane working towards the Pilton Lane Junction. Second phase will be from the 8 October from Wing Lane/Pilton Road towards South Luffenham. The third phase will run from 22 October at Pilton/South Luffenham Road and go towards North Luffenham & Moor Lane. Sorry for any inconvenience this may cause.
Roads effected:
Wing Lane, Pilton Road, South Luffenham & Moor Lane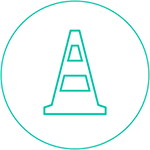 There are currently no disruptions
New pipes for old
We're replacing the old pipes in your area  
 We keep it running
We're commintted to ensuring your water supply is always there when you need it.
Communities first
We're working with communities around Rutland to improve the water supply and reduce the risk of bursts in your area.
Meet the team
Lisa Orme
Community Communications Officer - Severn Trent
How do I like my coffee?
How are we doing?
If you have any feedback about our works, please click the button below.