In My Area
Planned improvements
Oakham - West Road
29 Mar 2019
Estimated completion date
You may still see us in the area, this is because we will be cleaning up any mess that's been made by our works, replacing damaged kerb stones and then a road sweeper will be around.
We have just completed our final phase of our workand the road closure wil be lifted on 29 March 2019.
We've completed work on Braunston Road under traffic lights.
We are coming close to completing the road closure on Braunston Road. We are closing the final section of Braunston Road from Balmoral Road to Lonsdale Way. When this is complete we will then move onto West Road.
02 Jan 2019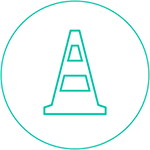 Road Closures and traffic lights
Due to the location of the pipe, and to keep you and our workforce safe, we have agreed with the local authority to complete our first phase of work on Braunston Road under traffic lights then a road closure will be in place on Braunston Road and West Road to through traffic whilst this work is taking place. Please be aware both roads will not be closed at the same time, a diversion will be in place and pedestrian access will be maintained at all times.
Roads effected:
Braunston Road
West Road
There are currently no disruptions
There are currently no disruptions
New pipes for old
We're replacing the old pipes in your area  
 We keep it running
We're commintted to ensuring your water supply is always there when you need it.
Communities first
We're working with communities around Rutland to improve the water supply and reduce the risk of bursts in your area.
Meet the team
Lisa Orme
Community Communications Officer - Severn Trent
How do I like my coffee?
How are we doing?
If you have any feedback about our works, please click the button below.