In My Area
Planned improvements
Oakham - Main Street, Lyddington
14 Apr 2019
Estimated completion date
We have laid the brand new pipe on Main Street, Lyddington and just doing the final bits of tidying before the road closure is lifted.
Every so often, we need to replace old water pipes. That's because the risk of bursts increases as the years pass – and we're really keen to avoid this. Therefore, we're going to replace some of the old pipes on Main Street with brand new ones.
25 Mar 2019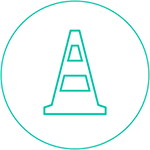 Road Closure
Due to the location of the pipe, and to keep you and our workforce safe, we have agreed with the local authority to close a section of Main Street to through traffic whilst this work is taking place. We're really sorry about this but it means we'll get the work completed as quickly and safely as possible. A diversion will be in place and access to your home and pedestrians will be maintained at all times.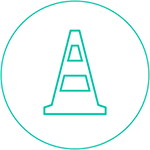 Shuttle Bus
Due to a section of Main Street being closed, a shuttle bus is being provided for the bus stop in Lyddington. The bus will go along Stoke Road up into Uppingham to the bus stops on North Street East. The RF1 uses Bay 1 for journeys to Corby and Oakham. The shuttle bus will run in time to get into Uppingham so that connections for the RF1 in both directions can be made. Return journeys by shuttle bus to Lyddington will only run if there are passengers going back to the village.
There are currently no disruptions
New pipes for old
We're replacing the old pipes in your area  
 We keep it running
We're commintted to ensuring your water supply is always there when you need it.
Communities first
We're working with communities around Rutland to improve the water supply and reduce the risk of bursts in your area.
Meet the team
Lisa Orme
Community Communications Officer - Severn Trent
How do I like my coffee?
How are we doing?
If you have any feedback about our works, please click the button below.