In My Area
Planned improvements
Oakham - Braunston In Rutland
23 Dec 2018
Estimated completion date
Braunston In Rutland
Due to unforeseen circumstances our work in Braunston Village has been delayed. We're hoping to get started mid October but we'll keep you updated as soon as we know for sure.
Work starting
We are pleased to say that work will be starting in Braunston week commencing 15 October.
We have now finished putting in the new water pipes in Braunston Village and thank you for your patience. Our reinstatement team will be visiting to do a clean up of the area.
15 Oct 2018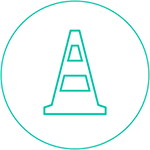 Road Closure
We'll need to close Church Street in 2 phase's to allow us to get the work completed as quickly and as safely as possible. We will then move onto Brooke Road which will be a one way road out of the village. We're sorry for the inconvenience this may cause
Roads effected:
Church Street & Brooke Road
There are currently no disruptions
There are currently no disruptions
New pipes for old
We're replacing the old pipes in your area  
 We keep it running
We're commintted to ensuring your water supply is always there when you need it.
Communities first
We're working with communities around Rutland to improve the water supply and reduce the risk of bursts in your area.
Meet the team
Lisa Orme
Community Communications Officer - Severn Trent
How do I like my coffee?
How are we doing?
If you have any feedback about our works, please click the button below.