In My Area
Planned improvements
Hady Lane - Phase One
The team will be on site week commencing 18 February and will be working on the surrounds streets until the end of April 2019.
26 Apr 2019
Estimated completion date
Grove Street- Penmore Street - Farnsworth Court - Hampton Street - Kent Street - York Street - Eyre Street East
18 Feb 2019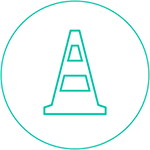 Closure
Due to the location of the pipe and the narrow roads we will be closing the below roads, one at a time to complete the work.
Roads effected:
Hampton Street
Kent Street
York Street
Eyre Street East - one way
There are currently no disruptions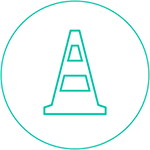 Parking
We will need resident to park further down the road as work progresses along each road.
We're replacing some of the exisiting water pipes with new ones to help protect you from the risk of bursts and flooding.
We're investing  £5.5m to install around 12 miles of new water pipes in your area
We're committed to ensuring your water supply is always there when you need it.
How are we doing?
If you have any feedback about our works, please click the button below