In My Area
Planned improvements
Hady Lane - Hady Lane
28 Feb 2020
Estimated completion date
Work is progressing well and we just need to finish off with the last bit of pipe laying on Calow Lane and some connections on Nicholas Street.
09 Jun 2019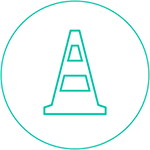 Delays
Work is almost finished and we're tidying up and doing the last bits. Thank you to everyone for your patience during this work!
Roads effected:
Calow Road
There are currently no disruptions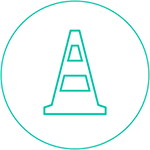 Parking
There may be issues with parking at the team work their way along Hasland Road, Mansfield Road and Calow Road.
New pipes for old
We're replacing some of the exisiting water pipes with new ones to help protect you from the risk of bursts and flooding.
Money in the pipes
We're investing  £5.5m to install around 12 miles of new water pipes in your area
Keep it running
We're committed to ensuring your water supply is always there when you need it.
Meet the team
Helen Purdy
Severn Trent Community Officer
How do I like my coffee?
How are we doing?
If you have any feedback about our works please click the button below. (Please contact us direct rather than using this link if you have an urgent query about the work)