In My Area
Planned improvements
Market Harborough - Phase Ten
Every so often, we need to replace old water pipes. That's because the risk of bursts increases as the years pass – and we're really keen to avoid this. Therefore, we're going to replace the old smaller water pipes on Clarence Street and Kettering Road with brand new ones
20 Mar 2020
Estimated completion date
We're working down Kettering Road past the supermarkets laying the brand new water pipe
We're completing on Clarence Street and laying the pipe across the busy crossing down towards Kettering Road, we will be using four way traffic lights to keep everyone safe
06 Jan 2020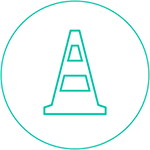 Road Closures and traffic lights
Due to the location of the pipe and to allow us to carry out this work safely we've agreed with the local authority to carry out our work using a Road Closure on Clarence Street, when we move over the junction onto Kettering Road we will need to use lane closures on St Marys Road, multi way traffic lights and a One way system on Kettering Road. Access to business, homes and pedestrian walkways will be maintained at all times.
Roads effected:
Clarence Street
Springfield Street
Kettering Road
There are currently no disruptions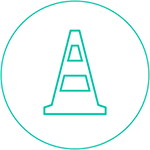 Parking Restrictions
Due to the location of the water pipe and the size of the road we will need to ask residents to not park on the road whilst we're working on Clarence Street
Locations effected:
Clarence Street
Latest photos of our work
June 2019
June 2019
June 2019
Communities first
We're working with community in Market Harborough to improve the water supply and reduce the risk of bursts in your area.
New pipes for old
Every so often, we need to replace old water pipes. That's because the risk of bursts increases as the years pass so we're replacing some of the old pipes in your area with new ones
We keep it running
We're committed to ensuring your water supply is always there when you need it
How are we doing?
If you have any feedback about our works, please click the button below.