In My Area
Planned improvements
Market Harborough - Phase Six
12 Oct 2019
Estimated completion date
we have replaced all the larger water pipes on Connaught Way and The Broadway with brand new ones
19 Sep 2019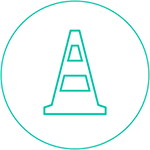 Road Closure
To allow us to carry out this work safely we've agreed with the local authority to slow down the flow of traffic using a road closure around our working area. Access to business, properties and pedestrians will be maintained and a diversion route will be in place.
Roads effected:
Connaught Road
The Broadway
There are currently no disruptions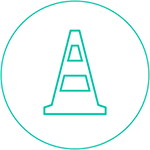 Parking Restrictions
There may be occasions when vehicle access to your property is restricted for short periods of time; for example when we're working on the road directly outside your property. We'll let you know in advance if this is going to be the case – please let us know if you have any specific requirements or needs
Latest photos of our work
June 2019
June 2019
June 2019
Communities first
We're working with community in Market Harborough to improve the water supply and reduce the risk of bursts in your area.
New pipes for old
Every so often, we need to replace old water pipes. That's because the risk of bursts increases as the years pass so we're replacing some of the old pipes in your area with new ones
We keep it running
We're committed to ensuring your water supply is always there when you need it
How are we doing?
If you have any feedback about our works, please click the button below.