In My Area
Planned improvements
Litton Dale - Litton Dale
23 Nov 2018
Estimated completion date
Mires Lane
Work will commence on Mires Lane week commencing 3 September, and the team will work their way through the village.
03 Sep 2018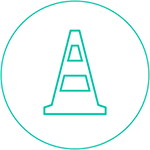 Traffic lights
There will be traffic lights in places whilst the team complete this essential work. When the team reach The Lodge, this road will be closed to through traffic.
There are currently no disruptions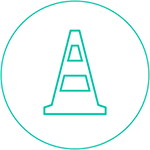 Parking
We may need residents to park further down the road as the work progresses.
New pipes for old
We're replacing some of the exisiting water pipes with new ones to help protect you from the risk of bursts and flooding.
10 weeks in the works
Work will start week commencing  3 September 2018 and should be complete by Friday 23 November 2018.
Keep it running
We're committed to ensuring your water supply is always there when you need it.
How are we doing?
If you have any feedback about our works, please click the button below.
Meet the team
Rachel Lowe
Community Communications Officer - Severn Trent Water
How do I like my tea?