In My Area
Planned improvements
Dunton Bassett to Broughton Astley - B581 (Dunton Basset to Broughton Astley)
05 Apr 2020
Estimated completion date
B581 (Dunton Bassett to Broughton Astley)
We're replacing the existing water pipes in your area for new ones
06 Jan 2020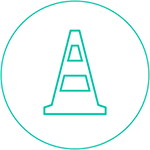 Rolling Road Closure
Due to the size and location of the water pipe, the team will be using extensive equipment within the carriageway. To ensure the safety of you and our team throughout, we'll unfortunately need to implement a rolling road closure as the work progresses from Dunton Bassett to Broughton Astley. Our working areas will be split up into 200 metre sections and the team will put the road back together as we progress. Depending on where you live and the location of our working area at the time, access to your property will change between Coopers Lane or via Broughton Way.
Roads effected:
Broughton Lane
Dunton Road
Station Road
There are currently no disruptions
There are currently no disruptions
New pipes for old
We're replacing the ageing water pipes with new ones
Keep it running
We're committed to ensuring your water supply is always there when you need it
Five months in the works
Please be assured that we, along with our contract partner Amey,  will do everything we can to minimise any disruption and get your brand new water pipes installed as quickly as possible
How are we doing?
If you have any feedback about our works, please click the button below