In My Area
Planned improvements
Cornwall Place - Cornwall Place
16 Nov 2019
Estimated completion date
We will be working to replace the old water pipes on Cornwall Place with brand new ones
28 Oct 2019
There are currently no disruptions
There are currently no disruptions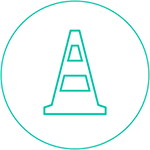 As we work along Cornwall Place we will need you to keep the area clear from parked cars between the hours of 8am until 5pm
We're replacing the old water pipes in your area for brand new ones
We're commintted to ensuring your water supply is always there when you need it.
We're working with the local community to improve the water supply and reduce the risk of bursts in your area.
How are we doing?
If you have any feedback about our works, please click the button below
Meet the Team
Lisa Orme
Community Communications Officer - Severn Trent
How do I like my coffee?