In My Area
Planned improvements
Church Lane, Rowlsey - Church Lane
The team are completing essential water pipe replacement work on Church Lane They will be on site from week commencing 28 January 2019 until march 2019.
29 Mar 2019
Estimated completion date
Work will start week commencing 28 January 2019 at the top of Church Lane. The team will work their way down until they reach the A6 March 2019. There will be signs and barriers on Church Lane and 4 way traffic lights in place at the Church Lane and A6 junction from 4 March for approximately two weeks.
28 Jan 2019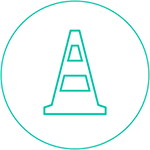 Traffic Lights
There may be a slight delay at the junction of Church Lane and the A6 due to the 4 way traffic lights that will be in place.
Roads effected:
A6
Church Lane
There are currently no disruptions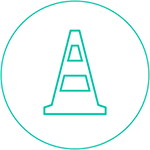 Parking
We may need residents who park on Church Lane park further down the road as work progresses.
New pipes for old
We're replacing some of the exisiting water pipes with new ones to help protect you from the risk of bursts and flooding.
Money in the pipes
We're investing £153k  in your area to upgrade the water pipes to help against leaks and bursts.
Keep it running
We're committed to ensuring your water supply is always there when you need it.
How are we doing?
If you have any feedback about our works, please click the button below