In My Area
Planned improvements
Chesterfield Road Huthwaite - Chesterfield Road Huthwaite
20 Jul 2019
Estimated completion date
All the pipe has been laid, we're just doing the final valve replacements and then our work will be complete
Every so often, we need to replace old water pipes. That's because the risk of bursts increases as the years pass – and we're really keen to avoid this. Therefore, we're currently replacing some of the old pipes on Chesterfield Road with brand new ones.
28 May 2019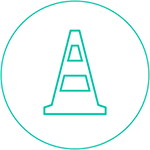 Road Closure
So that we can work across the busy junction and to complete our work it has been agreed with the local authority to close Market Street over two weekends on the 29 and 30 June 2019 and the 6 and 7 July 2019. Access to the car park will still be maintained
Roads effected:
Market Street
There are currently no disruptions
There are currently no disruptions
New Pipes for old
We're replacing some of the existing water pipes with new ones to help protect you from the risk of bursts and flooding
How many weeks in the work
Work will start week commencing 28 May 2019 and will be completed by the middle of July 2019
Keep it running
We're committed to ensuring your water supply is always there when you need it.
Meet the Team
Lisa Orme
Community Communications Officer - Severn Trent
How do I like my coffee?
How are we doing?
If you have any feedback about our works, please click the button below.