In My Area
Planned improvements
Buxton and (surrounding area) water improvement project - Swallow House Lane
29 Nov 2019
Estimated completion date
The team are still on site completing the work, there are still road closures in place and we would appreciate residents not moving the road closure barriers as they are in place for a reason. The team will be on site until the end of October 2019. The reinstatement are currently filling in the holes on Swallow House Lane and Fairy Bank Road. The team will be working their way to Pike Close then to Windy Knowles Cottage. We apologies for the inconvenience that has been caused to residents whilst this essential water pipe replace work is taking place and we appreciate your patience.
11 Jul 2019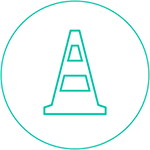 Road Closure
In order to complete this work well need to close Swallow House Lane and Stich Lane. We plan to do the work outside the school in the school holidays.
Roads effected:
Swallow House Lane
Stitch Lane
There are currently no disruptions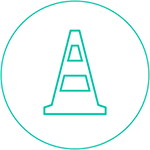 Parking
We may need residents to park further down the road as our work progresses.
Locations effected:
Lea Road
Swallow House Lane
Stitch Lane
New pipes for old
We're replacing the ageing water pipes with new ones across North Derbyshire.
Money in the pipes
We're investing £7m to install around 30 miles of new water pipes in your area.
12 months in the works
The team have completed some essential water pipe replacement and they still have more to do in 2019.
How are we doing?
If you have any feedback about our works, please click the button below.