In My Area
Planned improvements
Buxton and (surrounding area) water improvement project - Main Road, Flagg
21 Dec 2018
Estimated completion date
Main Road, Flagg
We're replacing the water pipes in your area. Work will start week commencing 22 October and will be complete by December 2018.
05 Nov 2018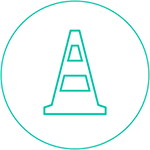 Traffic Lights
There will be traffic light's in place for the duration of the work.
Roads effected:
Main Road
There are currently no disruptions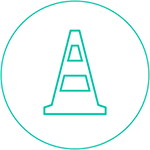 Parking
We may need you to park further down the road as the work progresses.
New pipes for old
We're replacing the ageing water pipes with new ones across North Derbyshire.
Money in the pipes
We're investing £7m to install around 30 miles of new water pipes in your area.
12 months in the works
The team have completed some essential water pipe replacement and they still have more to do in 2019.
Meet the team
Rachel Lowe
Community Communications Officer - Severn Trent
How do I like my coffee?
How are we doing?
If you have any feedback about our works, please click the button below.