In My Area
Planned improvements
Buxton and (surrounding area) water improvement project - Blackwell
16 Nov 2018
Estimated completion date
un-named road
Work will commence near Ashwood Cottage week commencing 15 October. the team will then work their way towards the B6049 and continue until they reach the Beech Croft Farm Caravan Park. The team will then be working on Private land until February 2019.
15 Oct 2018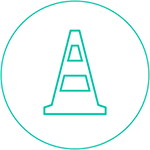 Road Closure
Monday 22 October the un-named road will be closed for 4 weeks whilst the team complete this essential water pipe replacement work. This road is closed to through traffic and access to businesses is open, but a different route may be used.
There are currently no disruptions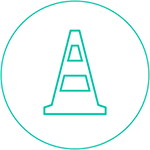 Parking
We may need residents to park further down the road as work progresses.
New pipes for old
We're replacing the ageing water pipes with new ones across North Derbyshire.
Money in the pipes
We're investing £7m to install around 30 miles of new water pipes in your area.
12 months in the works
The team have completed some essential water pipe replacement and they still have more to do in 2019.
Meet the team
Rachel Lowe
Community Communications Officer - Severn Trent
How do I like my coffee?
How are we doing?
If you have any feedback about our works, please click the button below.