In My Area
Planned improvements
Ashby Magna to Arnesby - Willoughby Road
06 Jul 2019
Estimated completion date
Willoughby Road
We're replacing the existing water pipes in your area for new ones
20 May 2019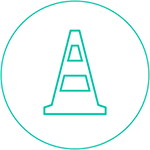 Road Closure
Due to the location of the water main we'll unfortunately need complete the work under a temporary road closure. We know there's never a good time to close roads, but after thorough consultation with the highways department, this is the only way to ensure the safety of you and our work force whilst we carry out these essential improvements.
There are currently no disruptions
There are currently no disruptions
New pipes for old
We're replacing the ageing water pipes with new ones between the villages of Arnesby and Ashby Magna
Keep it running
We're committed to ensuring your water supply is always there when you need it
Five months in the works
Please be assured that we, along with our contract partner Amey,  will do everything we can to minimise any disruption and get your brand new water pipes installed as quickly as possible
Meet the team
Timothy Ip
Community Communications Officer - Severn Trent
How do I like my coffee?
How are we doing?
If you have any feedback about our works, please click the button below